Art
I would probably pursue art full-time if I knew it would pay the bills and I would probably choose to prioritise immersive electronic installation art or film. I'm always artistically inspired by at least one of two themes: comedy and science.

- What excites me about art and science: the potential to embed scientifically derived knowledge into inspirational art pieces.
- What excites me about comedy: making people laugh through atypical art / performances.

I've written, produced, directed, or acted in several short films, some of which were accepted and screened at film festivals. Here is one of the first comedic shorts I did. My collaborators and I were super jazzed to once have a weird comedy short written and directed by Andrew Gormley be featured by the JASH (Sarah Silverman, Michael Cera, Tim and Eric, and Reggie Watts) 'Buh' comedy channel. I've also written and performed comedy, and had a couple of independent exhibits in the vein of new media / installation art.

I'm very grateful to the CFAT New Media Scholarship which afforded me about 6 months of dedicated focus and a mentor, Stephen Kelly. This support was instrumental in participating in my first public exhibition at the Nocturne Art at Night Festival and a commissioned work for the Atlantic Canada Ice Awards.
I think it's important to note that some of what I've done I consider total, embarassing failures. To me, that's really ok - and maybe that's important to share. I wonder if others also sense a growing culture of projecting (unrealistic) perfection. It serves individual careers but kills creativity and creative risk-taking in broader society. I also suspect that everyone has an artistic drive (i.e. has a need to do autonomous, creative work), it's just relatively privileged people like me that are given opportunities to explore that side of themselves.
Stay tuned for some Augmented Reality which I'm working on with my friend and long-time collaborator, Sebastian Harder
Here are a few of the artsy things I've had time to get up on this site (click on the headings for more details):
Inspiration: can a visually appealling ecosystem model also be informative??
Illustration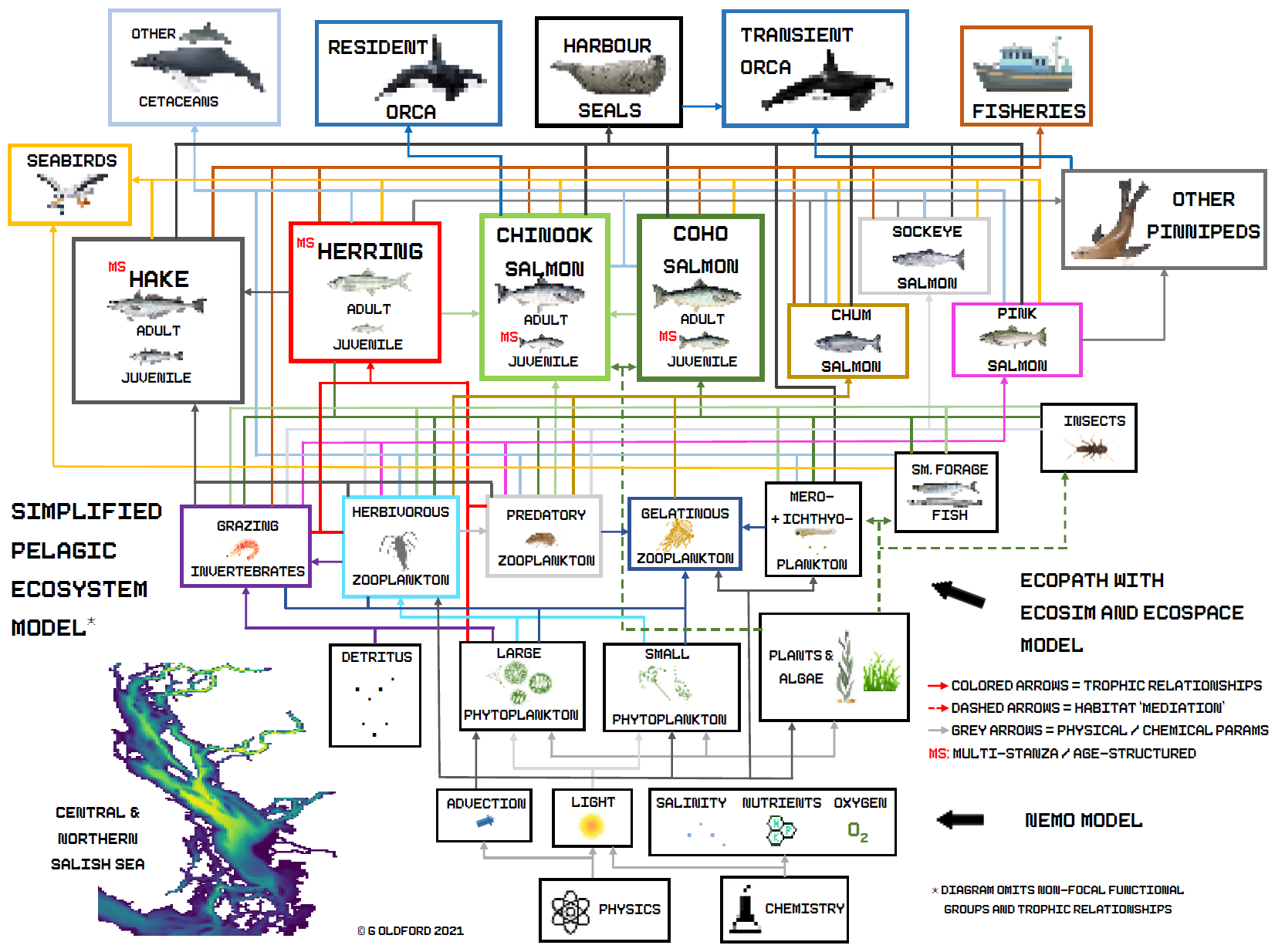 A hanging, electronically controlled installation with lights sequentially lit using a real, ecological food web model associated with Atlantic Cod.
Stainless steel, quartz, fibre optics, electronics.
Part of the CFAT New Media Arts Scholarship and displayed at Halifax's Nocturne Art-at-Night Festival.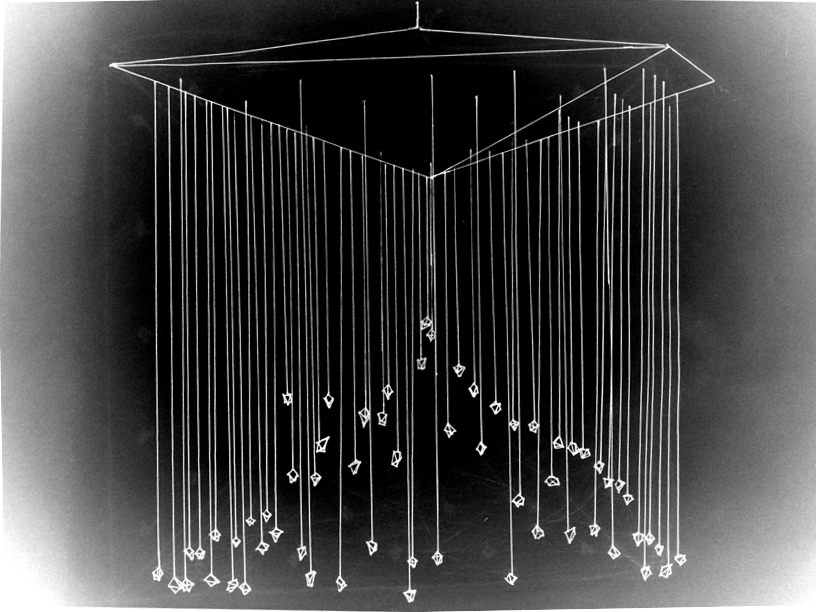 Some recent motifs and concepts I've been playing with.
Spray paint on wood panels